Vitiligo Treatment in Lahore, Pakistan at Cosmetique Clinic
Vitiligo has successfully become at par nowadays with some of the best dermatological centers in the world. Especially when the inception of vitiligo treatment in Lahore, Pakistan, started at Cosmetique clinic in 2005.
It is very well-known that Phulbehri or vitiligo psychologically affects individuals more than physically, especially in Asian countries like India and Pakistan. The people living there have a darker complexion than white people living in some other countries of the world. Therefore, in these countries, it has become imperative to implement vitiligo treatment in such an organized and systemic way, that too at a much better quality than that present in other world countries, to prevent people from feeling less beautiful and going into depression while getting rid of other complexities of this skin disease.
Keeping this aim and view in mind, Phulbehri or vitiligo is primarily dealt with at Cosmetique clinic by the best skin specialists in Lahore, Pakistan. Cosmetique is one of the most advanced levels of dermatological centers compared to several other such places, even in the topmost countries of the world. Therefore, vitiligo treatment in Lahore, Pakistan, at Cosmetique clinic is considered the safest and the most reliable of all.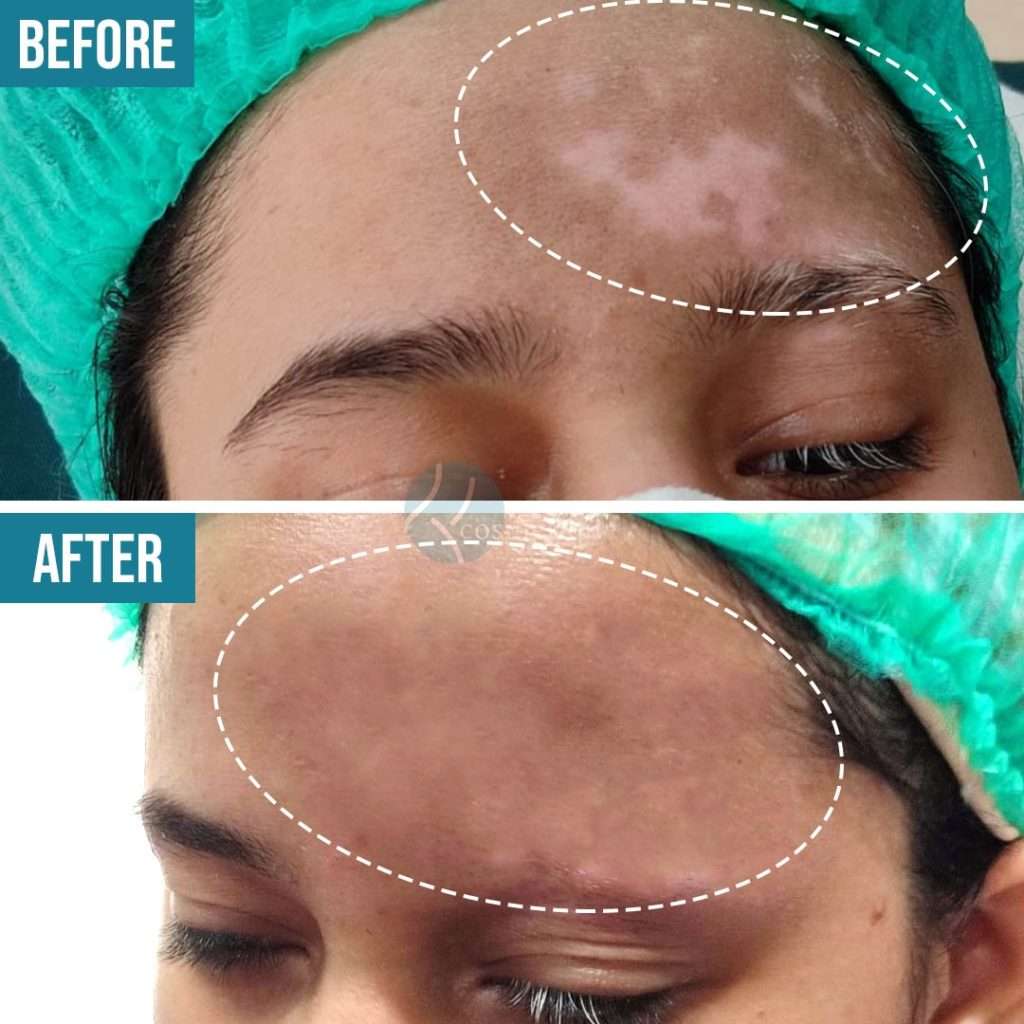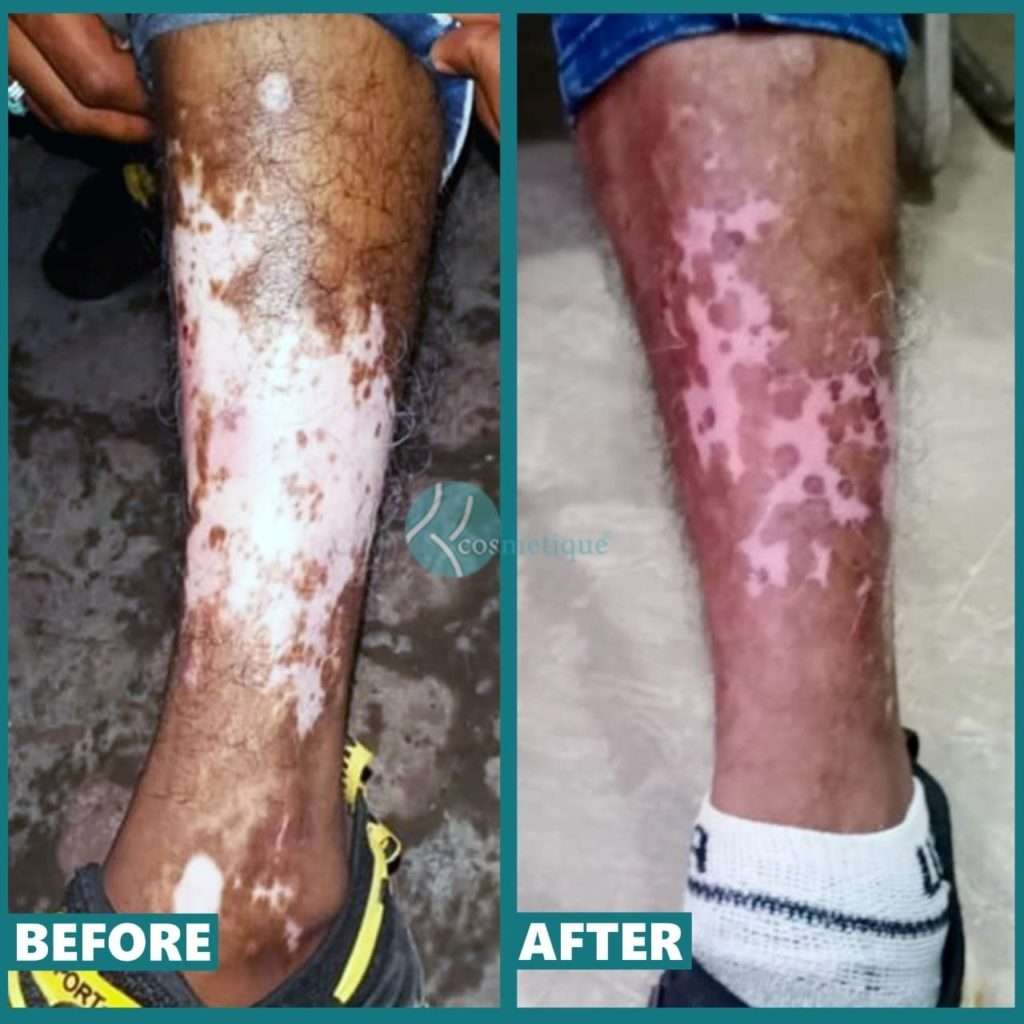 Cosmetique, the top best doctors in Lahore, Pakistan, first thoroughly evaluate the skin of a patient suffering from vitiligo using specialized lights and other equipment that primarily enhance the color contrast between normal and vitiligo-affected skin. That initial diagnosis is crucial as, in a few cases, vitiligo tends to mimic another disease such as pityriasis alba or due to the absence of melanocytes (skin pigment-producing cells). However, the entire absence of melanocytes is often manifested as a white birthmark on the body, a condition called "nevus depigmentosus."

Therefore, dermatologists need to differentiate between various skin diseases as their concerned treatments are purely dependent on the primary cause and condition of the patient's health. However, if there still exists a doubt, the Cosmetique doctors then ask their patients to go for a skin biopsy for a confirmed diagnosis, but that is rarely the case. Once vitiligo is diagnosed and confirmed, they present the patients with various options for vitiligo treatment in Lahore, Pakistan, to choose from. The patient then decides which type of treatment he wants.